Kids, I ate this for breakfast this weekend, and after I finished going on and on to the hubby about what a wonderful cook I am, I knew I had to share it with you!  I ate it before I could think to photograph it the first time, but I had it for dinner tonight, so voila!  Pics!
Also, have I mentioned my favorite menu planning site?  It's where I post all of my recipes!  If you're on the site, add me as a friend so we can share!
Gather your ingredients:  leftover spring onions, butter, spinach, eggs, fresh corn, goat cheese, and black bean & corn salsa.  It was a corn festival, what can I say?  And the olive oil and garlic were forgotten... oh well!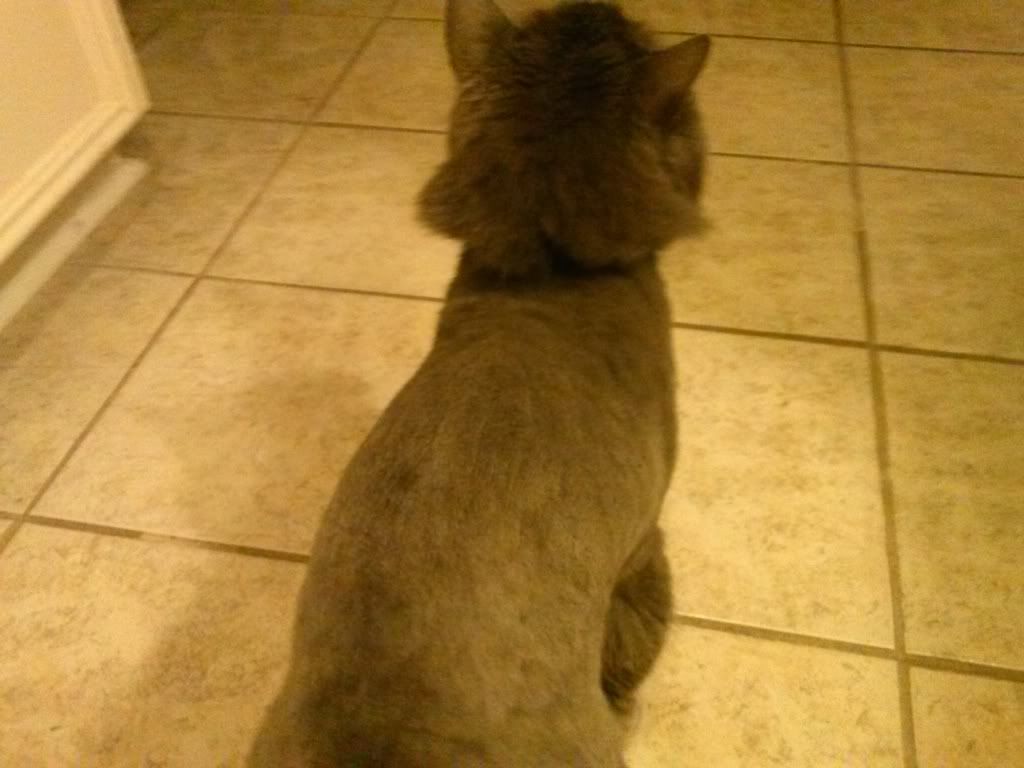 Then, pet your kitty that is begging for attention, even though she won't hold still and pose for the camera.